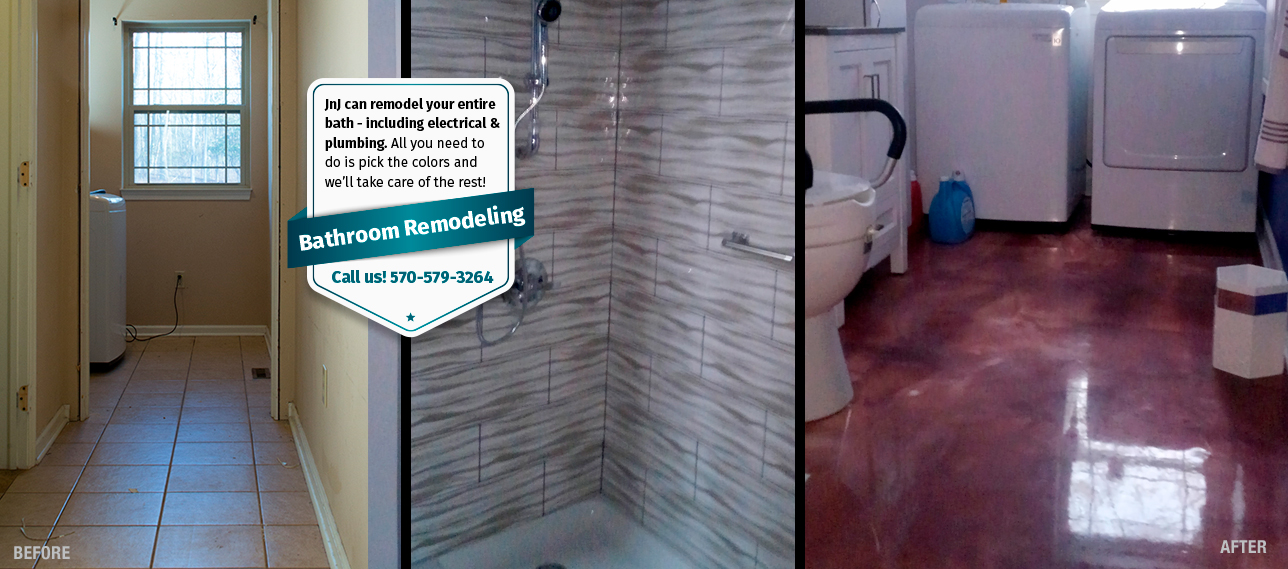 We understand, your bathroom is a busy place! That's why it might be time for an update. From a few new fixtures and paint to a complete remodel, trust JnJ to carry out the work in a professional and timely manner.
Bathroom Upgrades to Consider:
Complete plumbing and fixture replacement
New flooring and tile
Tub to shower conversions
Custom walk-in showers with frameless glass enclosures
Powder rooms
Basement bathroom additions
Guest bathroom additions
Laundry room upgrades
Our project manager will work with you to plan a layout, design cabinets and countertops, select plumbing fixtures, decide on flooring, lighting, paint colors and accessories. We will handle all details from installation to refinement, from start to finish.
Don't hesitate, contact us today for more information and get the bathroom that you've been dreaming about 570-579-3264.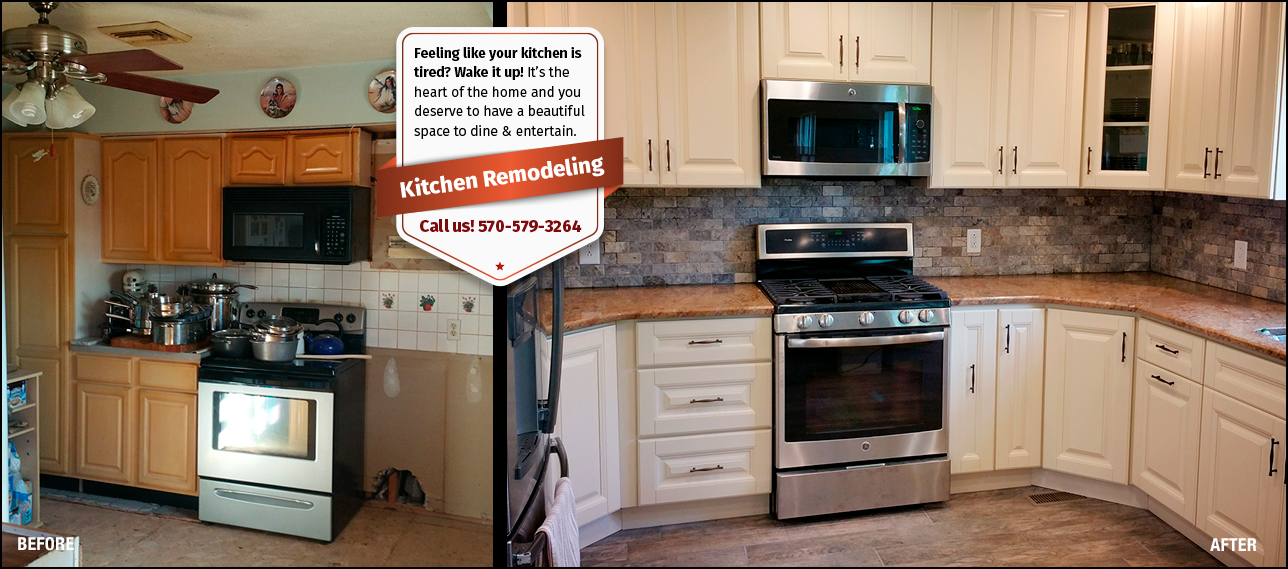 A kitchen is the center of activity and it deserves special treatment. If your kitchen looks tired and it isn't keeping up with your needs, then it's time for a makeover. Trust JnJ to handle the whole process from concept to completion, giving you a beautifully functional space that the whole family will appreciate and enjoy.
We can assess work flow deficiencies and give you a better layout, or maybe your kitchen just needs a face lift with new cabinets, countertops and flooring. We do all of the plumbing and electrical work too, so it's a complete venture.
Our project manager will discuss new layout options with you and also help you to choose cabinetry, countertops, flooring, light fixtures, hardware and accessories that will bring your new room to life. You'll get a virtual walk-through during the design phase so you can get a feel for the completed look.
Kitchen Upgrades to Consider:
New cabinets, countertops and plumbing
Tile floors and backsplash
High quality countertops
Stone facades
Kitchen/family room additions
Your new kitchen is just a phone call away! Contact JnJ today for more information or to schedule an in-home estimate 570-579-3264.